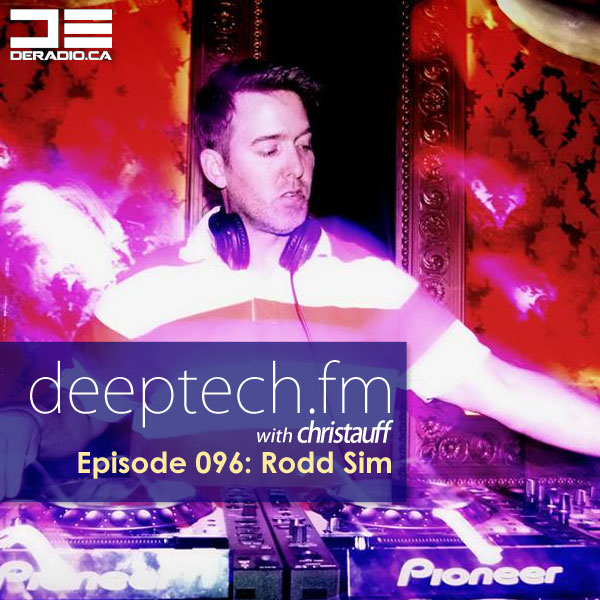 Episode 096 of DeepTechFM featuring Auricle Recordings label boss, Rodd Sim, aired October 16, 2014. The DeepTechFM podcast broadcasts every Thursday on www.DERadio.ca from 09:00–11:00 (-8 GMT). DeepTechFM showcases beautiful beats, emotional sets, and the very best deep underground deep tech house, future bass and garage brought to you by Christauff in Washington, DC. The two hour show features guest artists and DJs and focuses on a deeper, trippier deep tech house sound… not really a genre, more a vibe and style.
Between the time he lived in Denver and now Washington DC, Rodd Sim has been playing some of the biggest and best venues in both cities. He has not only played at Beta (The #1 club in the United States per Rolling Stone), but also at Flash in DC which is one of the best venues in the area. With more shows being scheduled at some of the best places around the world the sky is the limit.
Rodd Sim as played with some of the biggest names in the world to include, Keoki, Reza, John Digweed, Damian Lazarus, Miguel Cambell, Lee Foss, Chris Fortier, Sandra Collins, Kenneth Thomas, HumanTraffik, Doorly, Noel Sanger, Anthony Pappa, Hunter/Game and many more.
He has received praise for his label and production from Dave Seaman, Chris Fortier, Noel Sanger, Doorly, Damian Lazarus, Miguel Campbell, Roger Sanchez, Donald Glaude, Perfecto's Kenneth Thomas, Stephen J Kroos, Nick Wolanski, Nino Bua, Sandra Collins, and Bunny from Rabbit in the Moon to name a few…
Auricle Recordings
facebook.com/AuricleRecordings
facebook.com/rodd.sim
Download: